Announcements: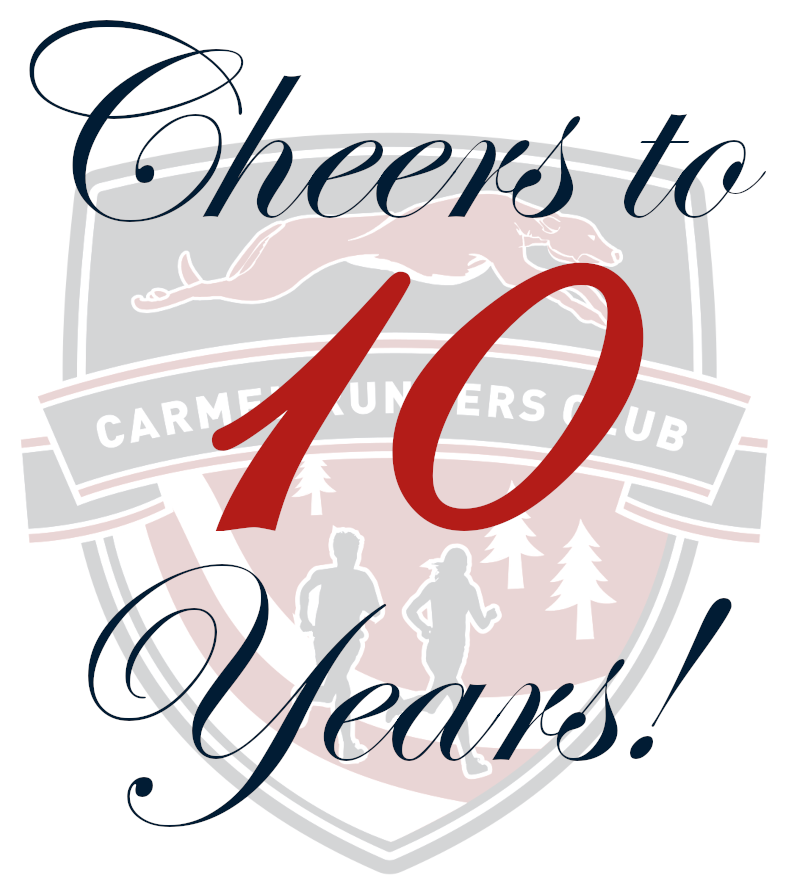 Its time to celebrate! Join us at Fat Dan's Carmel (location) on Saturday, January 29th from 1 to 5 pm. We will celebrate CRC's 10 year anniversary, conduct elections for 2022, have a 50-50 cash raffle benefiting our scholarship, a raffle for great gifts donated by our sponsors, eat, drink and socialize. CRC will provide food and a drink of your choice. Additional drinks will be available for purchase.
As a reminder, you must be a current CRC member to attend. Haven't signed up or renewed for 2022 yet? Now is a great time! Register for 2022 here: https://secure.getmeregistered.com/get_information.php?event_id=136250.
---
Run. Walk.
All levels! All ages! Run with CRC!
It doesn't matter if you're an experienced marathoner, running for the first time, or just like to take a weekly walk. We have runners of all levels who participate in the club. Regardless of pace, CRC makes it easy to find a running buddy!
Be Social.
Welcome to the CRC family! Weekly socials keep our members connected. Stick around after our runs to see what makes CRC so much fun!
Special events at Carmel Marathon and Monumental Marathon provide support and encouragement for our runners during the race and a great atmosphere after.
We also schedule family friendly non-race related socials on a regular basis. CRC is more than just running!
This slideshow requires JavaScript.
Join us!
Carmel Runners Club (CRC) is a volunteer-operated, 501(c)(3) non-profit organization promoting healthy lifestyles year-round through running, walking, and social opportunities in Carmel, Indiana and the surrounding communities.
CRC is for everyone regardless of experience, pace, age or ability!
The club provides members with training programs for runners and walkers targeting longer distance races in the spring and fall, race discounts, discounts from our sponsors, free membership gifts, and much more!