CRC promotes running and walking opportunities year-round by hosting multiple group runs and walks each week. All runners, walkers, and interested individuals are welcome regardless of age, individual running and fitness goals, experience, or pace.
Social interaction is also a vital component of the club. Pre and post-race socials are enjoyed by members. We also schedule non-race related socials on a regular basis and encourage family participation to be able to include non-runners as well.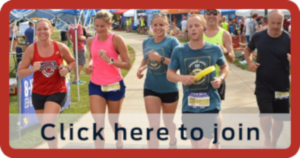 Membership Benefits
Weekly club runs
Free Fall and Spring full and half marathon training programs
Discounts on select races
Discounted services at St. Vincent Sports Performance (official CRC sports medical provider)
Discounts on merchandise and services from club sponsors
Discounts on personal training
Weekly Newsletter
Social events
Informative seminars
Free gift with membership and renewal
Recovery snacks and drinks at club runs (subject to COVID restrictions)
When Do We Run?
We host club runs on Saturday mornings and Wednesday evenings. Check out our Run Calendar for details on each week's runs.
Can I try the club?
Runners interested in joining CRC are invited to preview the club by participating in our Wed and Sat runs. Come out and meet the members, run with the club, and see what makes CRC special. If you love it, come back here and become an official member.
Run. Walk. Be Social. Join us!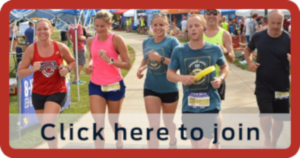 ---